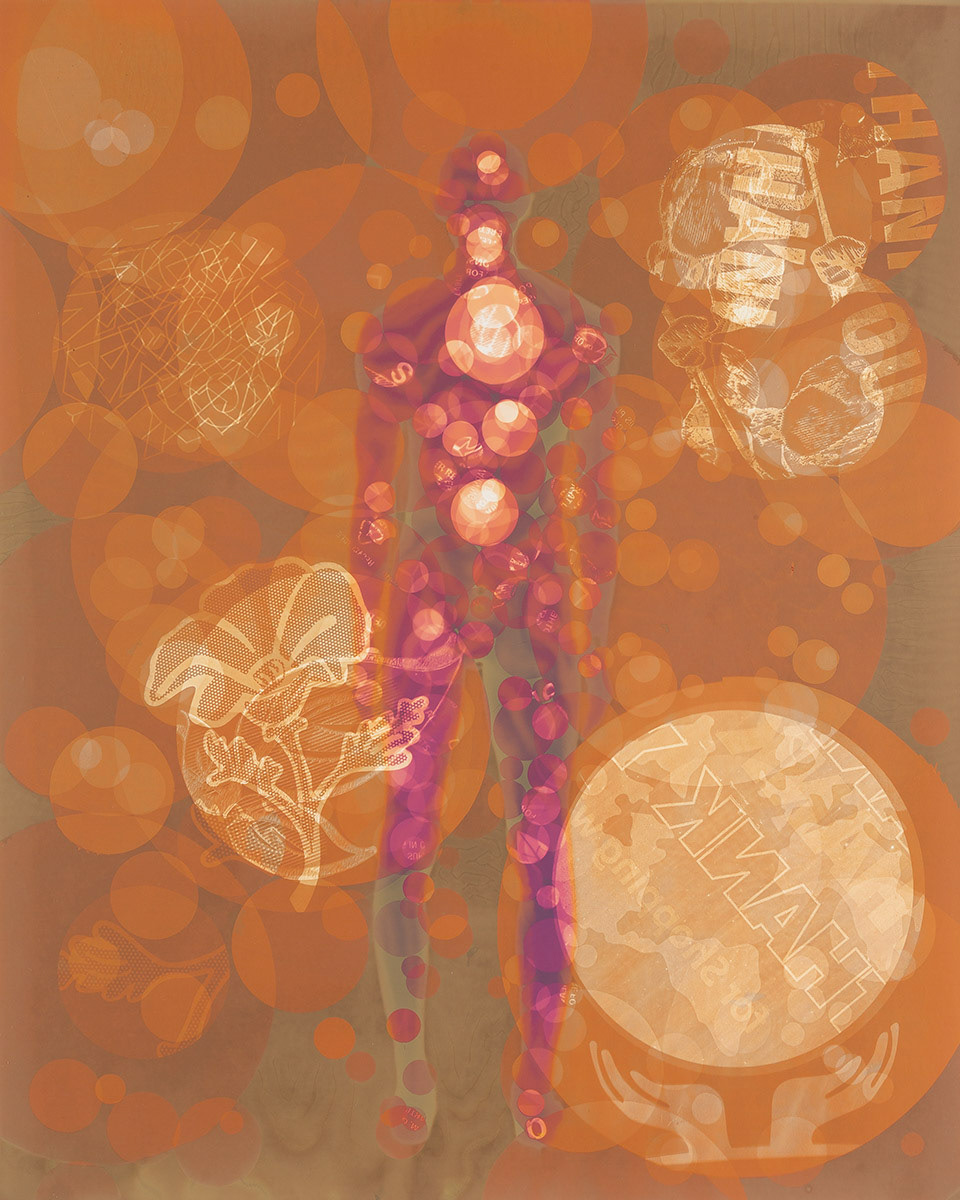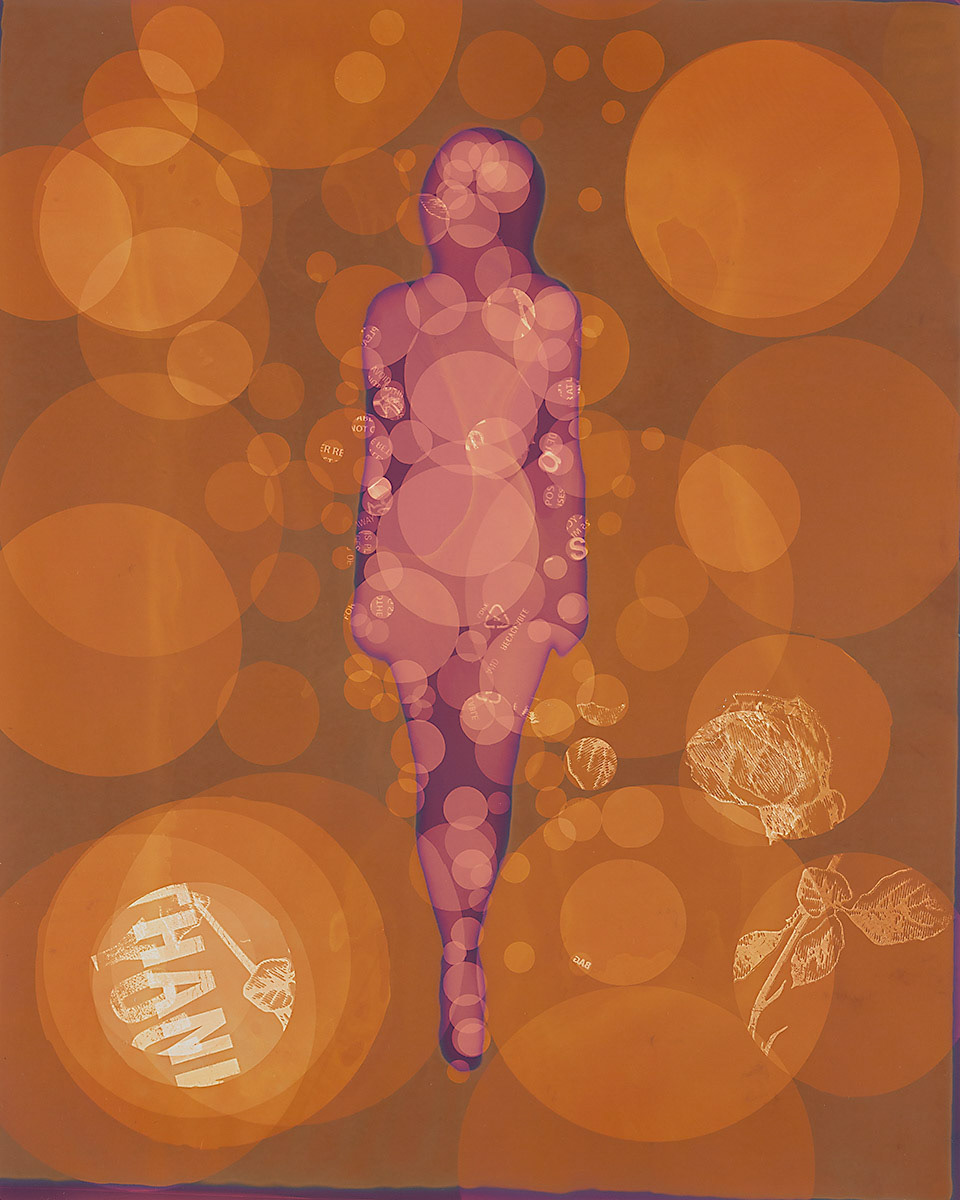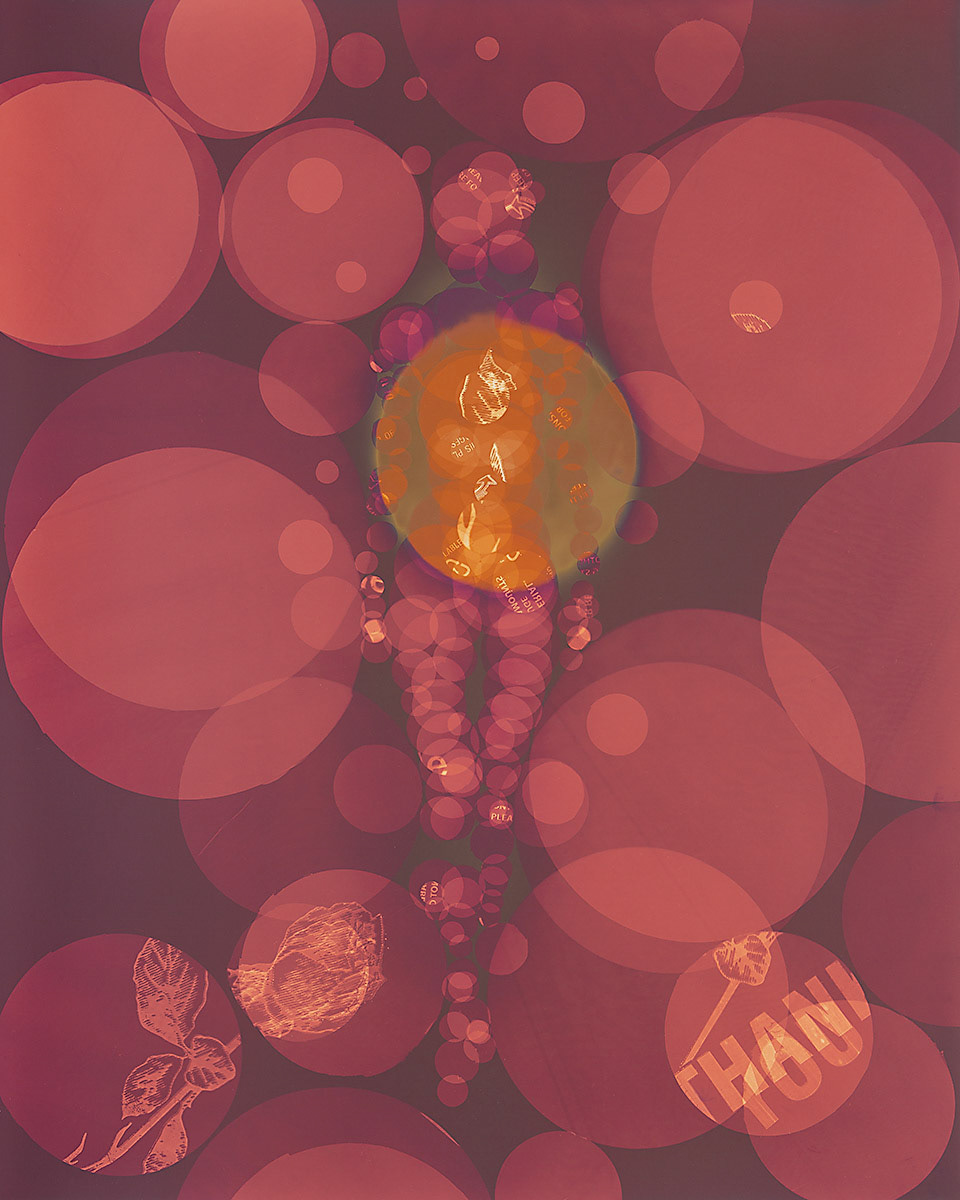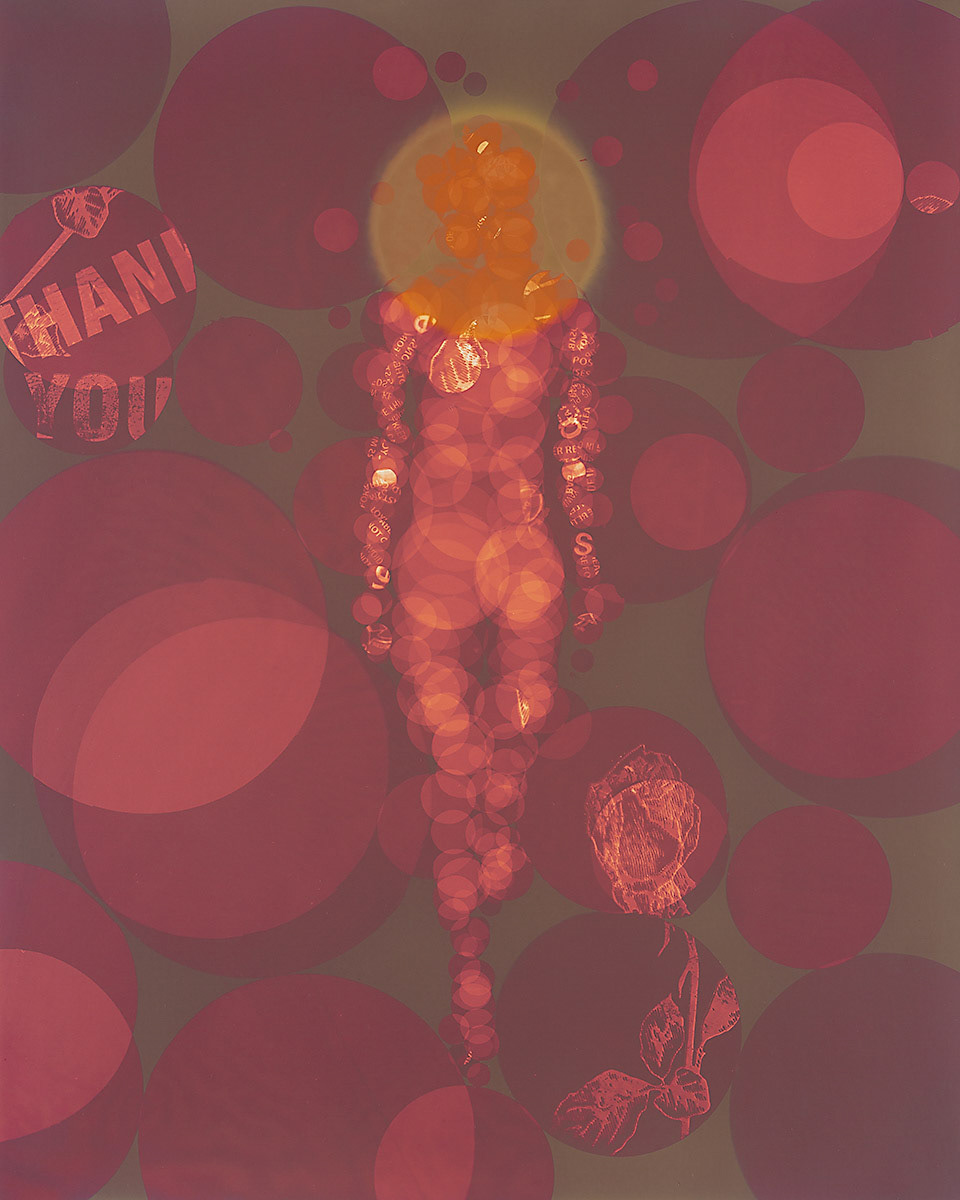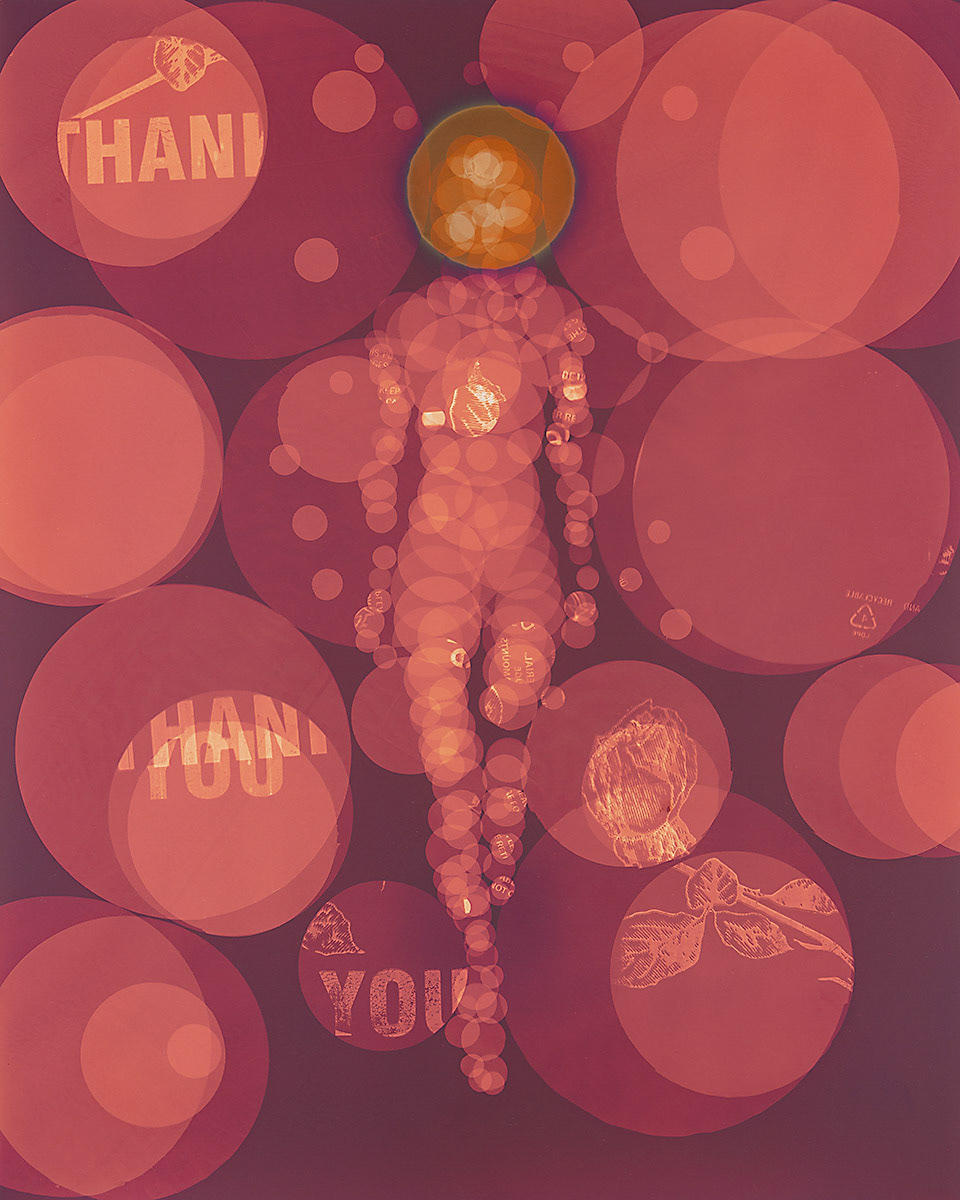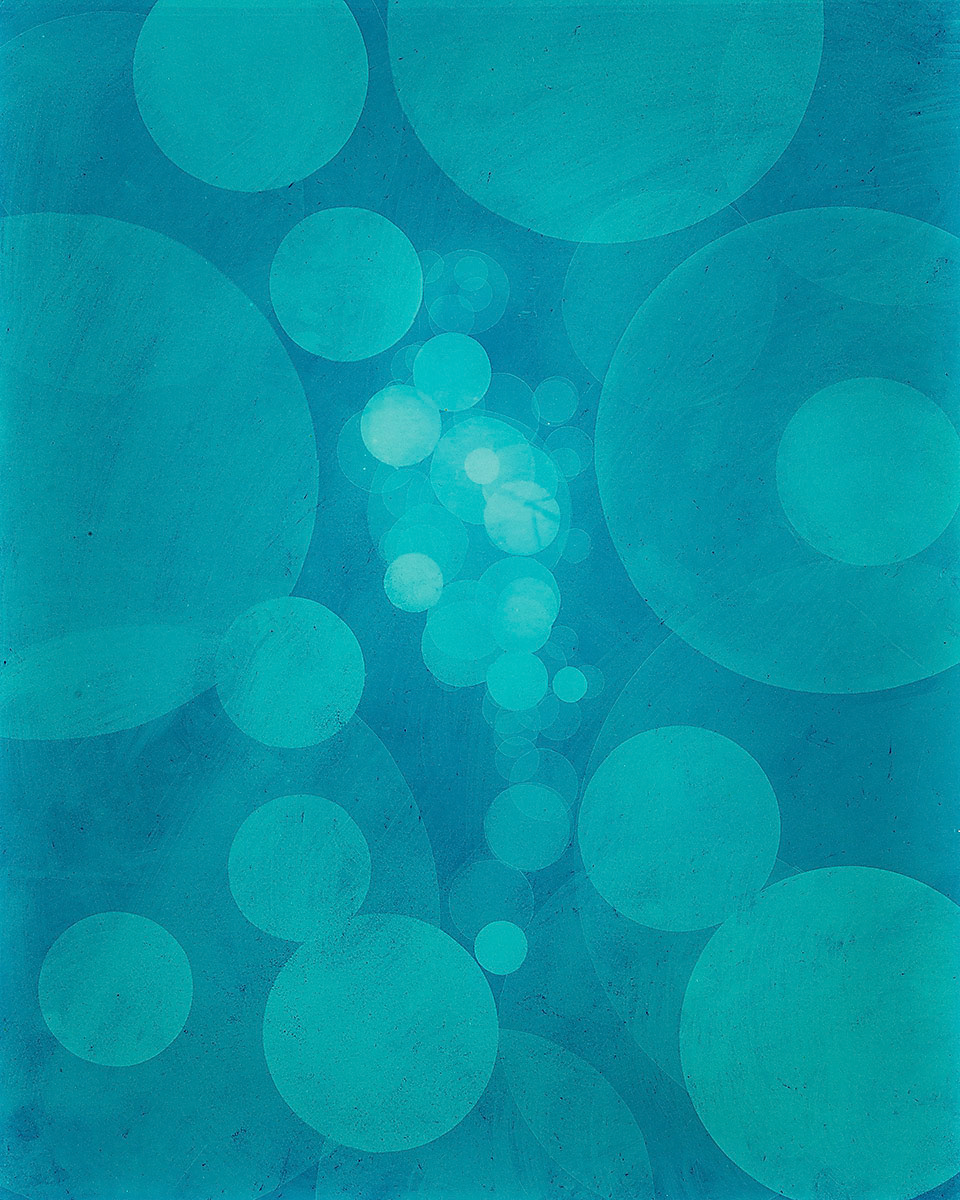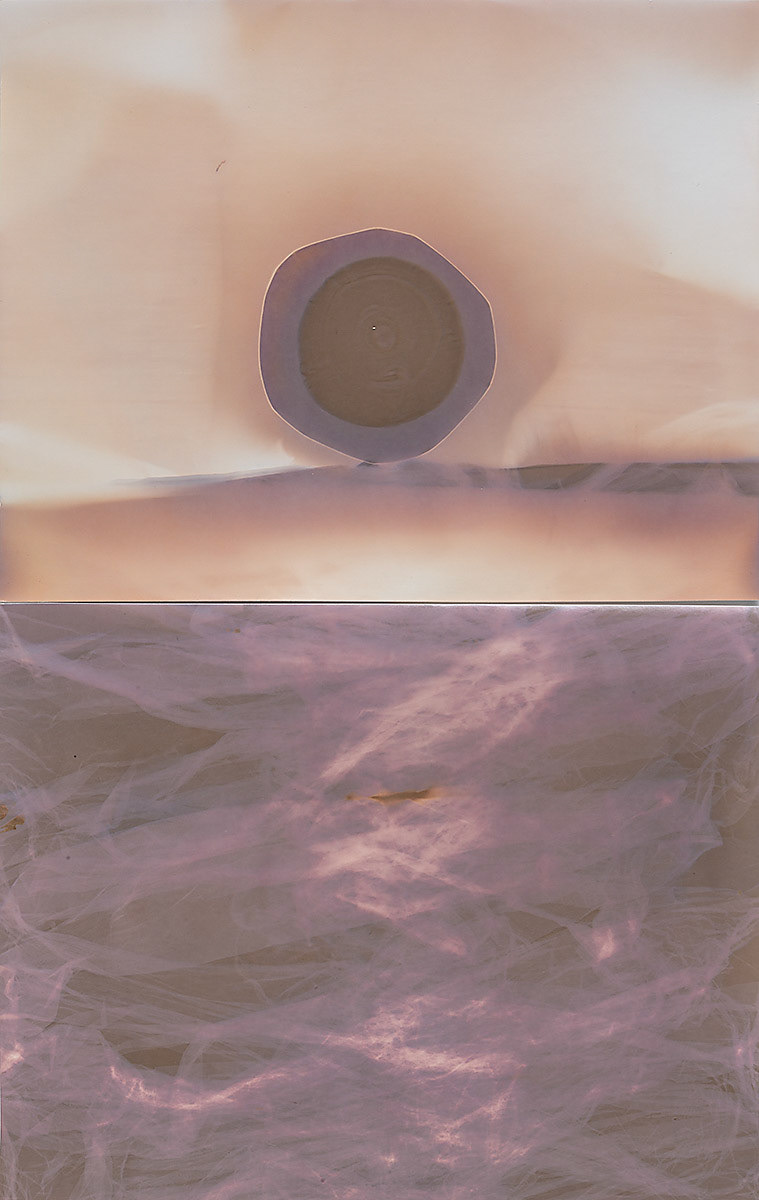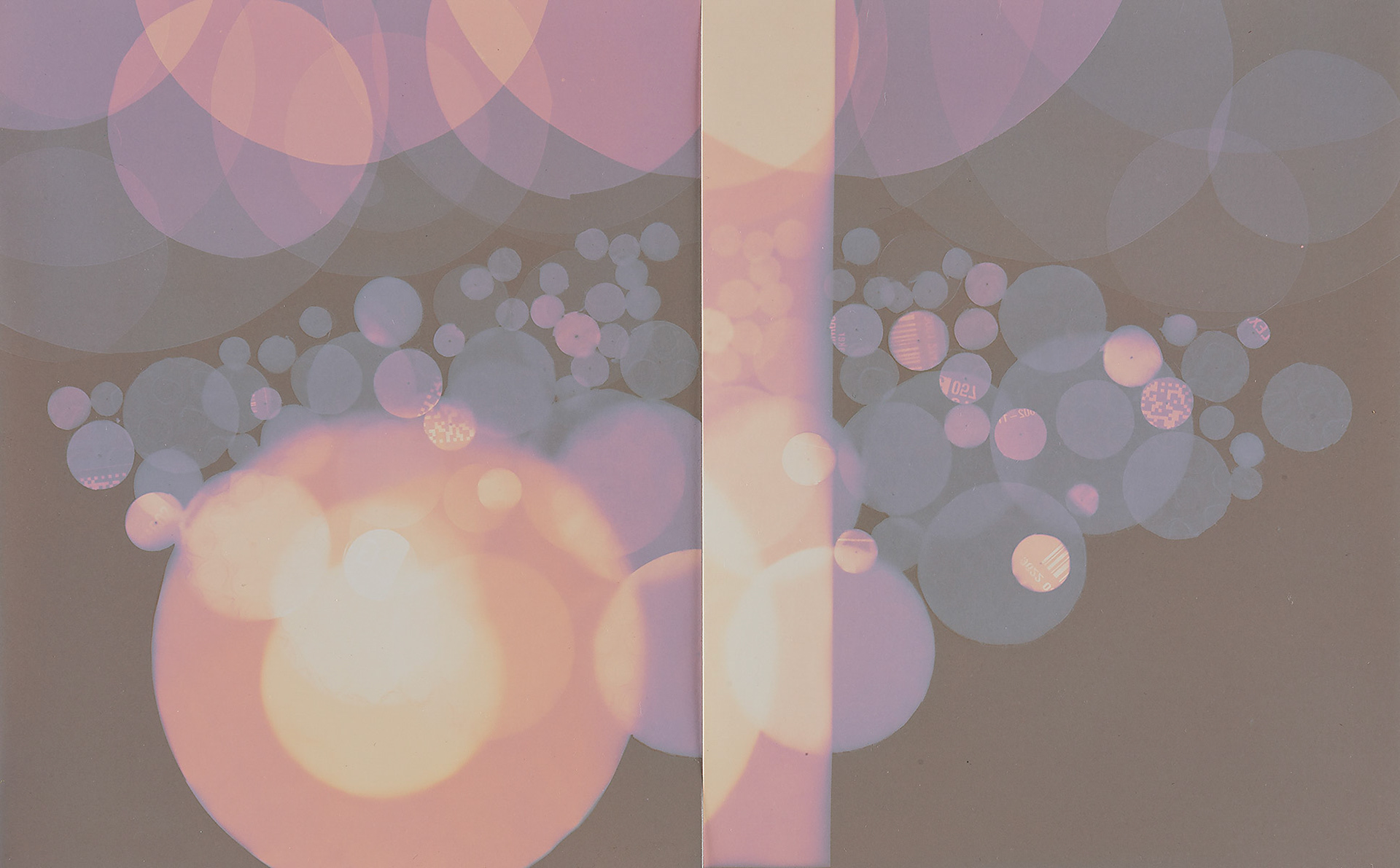 I am working with a cameraless photography process that uses the sun's power to burn the image onto light-sensitive paper. This work is made using single-use plastic bottles and bags gleaned from the surroundings.  I am cutting up plastic shopping bags mimicking the creation of microplastic that is clogging up our environment and oceans and is found in the food we eat and the water we drink. It is found in our bodies and in our blood. My intent is to draw a line between our actions to climate change. Every piece of new plastic begins as a fossil fuel, and greenhouse gases are emitted at each stage of the plastic lifecycle. Add to that, plastic's ongoing impact once it reaches our waterways and landscape. Our plastic obsession is just one example of how our actions are causing catastrophic results to our environment.

We cannot talk about climate change without talking about the sun. I place the plastic bits onto the light-sensitive paper, sometimes along with plant material or single-use plastic bottles, and bring them into the sun to create print-out photograms. The sun's photons are striking the paper with such violence that they structurally change the paper according to how much sun exposure it receives. Afterward, it is archivally fixed in the darkroom.
When you start looking, you see single-use plastic everywhere. Shopping for food or gifts, even clothing comes along with plastic packaging, most of it unrecyclable, a lot of it ending up on the side of the road. Each piece of plastic has a high carbon footprint, both in its creation and elimination. Plastic refining is one of the fastest-growing industries in the manufacturing sector and among the most greenhouse-gas intensive. I am working with photographic material to create an access point from which to understand and discuss our behavior and how this directly alters the environment.
All images are one of a kind, on gelatin silver paper, and created in 2022.