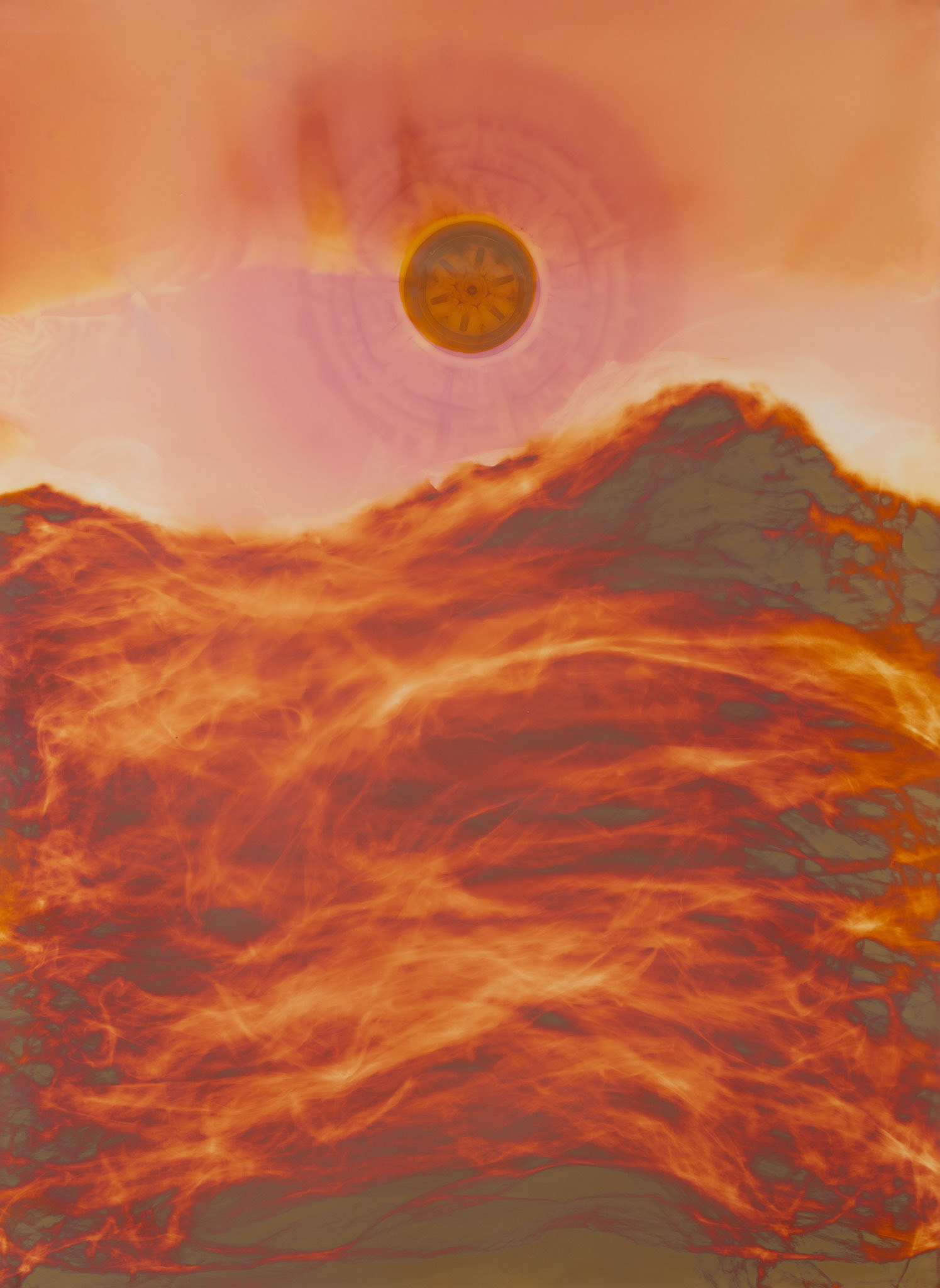 This is a narrative about our warming planet, forging a connection between our actions and their repercussions on our environment. As a society, we've cultivated a reliance on convenience, often complacent or heedless of the destructive consequences it carries. This project focuses on our plastic consumption as an object lesson of how our behavior precipitates catastrophic consequences for our environment.

The sun is at the core of all climate change discussions. I am working with a camera-less photography process that harnesses the sun's power directly to burn image onto light-sensitive paper. This work is made using single-use plastic bottles and bags gleaned from the surroundings.  I am cutting up plastic shopping bags mimicking the creation of micro-plastic that is clogging up our environment and oceans and is found in the food we eat and the water we drink. They have permeated our bodies and bloodstream. Micro-plastic is even being swept into the atmosphere and in the clouds, only to fall on our once pristine and sacred places. I arrange these plastic fragments onto the light-sensitive paper and bring them into the sun resulting in a print-out photogram, colloquially called a Lumen print. At times, I combine this process with a more traditional black-and-white developer process. The sun's photons are striking the paper with such violence that they structurally change the paper in accordance with how much sun exposure it receives. Afterward, it is archivally fixed in the darkroom.
Each piece of newly produced plastic originates from fossil fuels, emitting greenhouse gases at every stage of its lifecycle. Furthermore, plastic continues to exert its impact upon reaching our waterways and landscapes. I have faith that there are many actions we can do to slow down our impact on the environment. As individuals, we can seek out plastic-free packaging, reuse and recycle the best we can. Yet, it's imperative that plastic refinement, a rapidly expanding sector in manufacturing, undergoes transformation. Packaging manufacturers must explore alternatives to the excessive use of plastic in product packaging and invest in the development and adoption of plastic substitutes. With a global population of 8 billion, it is imperative that we assess both our individual and collective impact on the environment.